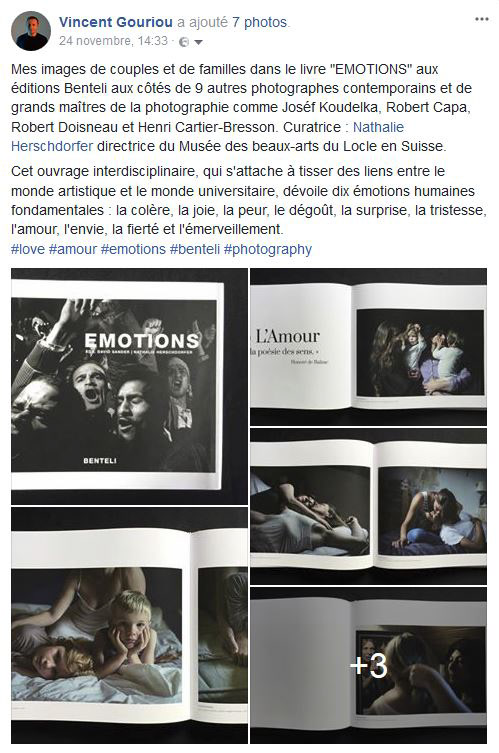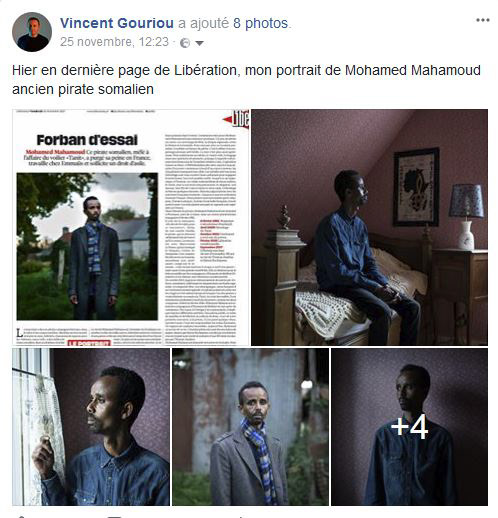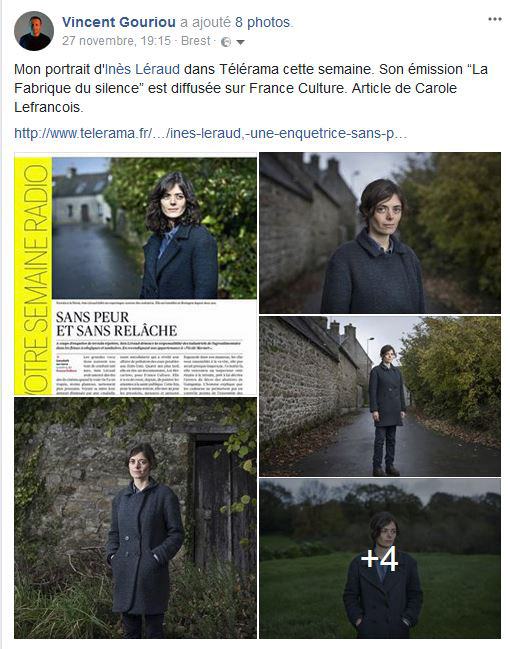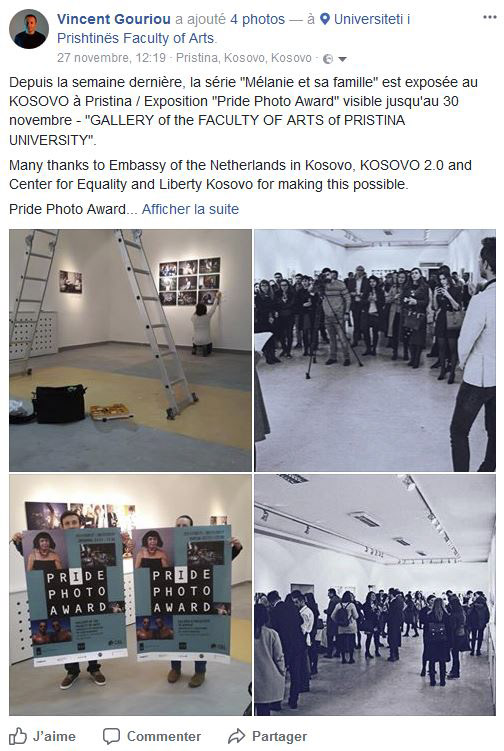 11 novembre 2017
: Très heureux de participer à l'exposition "Women in protest" avec ma série sur les FEMEN dans le cadre de la grande exposition "Dangerous Art" sur la liberté d'expression au Haifa Museum of Art en Israël
Au côté de 80 artistes internationaux et Israéliens tels que Ai Weiwei, Robert Mapplethorpe, Tracey Moffatt, Vik Muniz, María María Acha-Kutscher, Gilbert & George, Daniel Arzola, Gil Yefman, Khen Shish, Eldad Rafaeli, Ben Hagari, Oren Ziv, Oded Balilty, Nirit Takele, Keren Anavy, Dede and Nitzan Mintz ...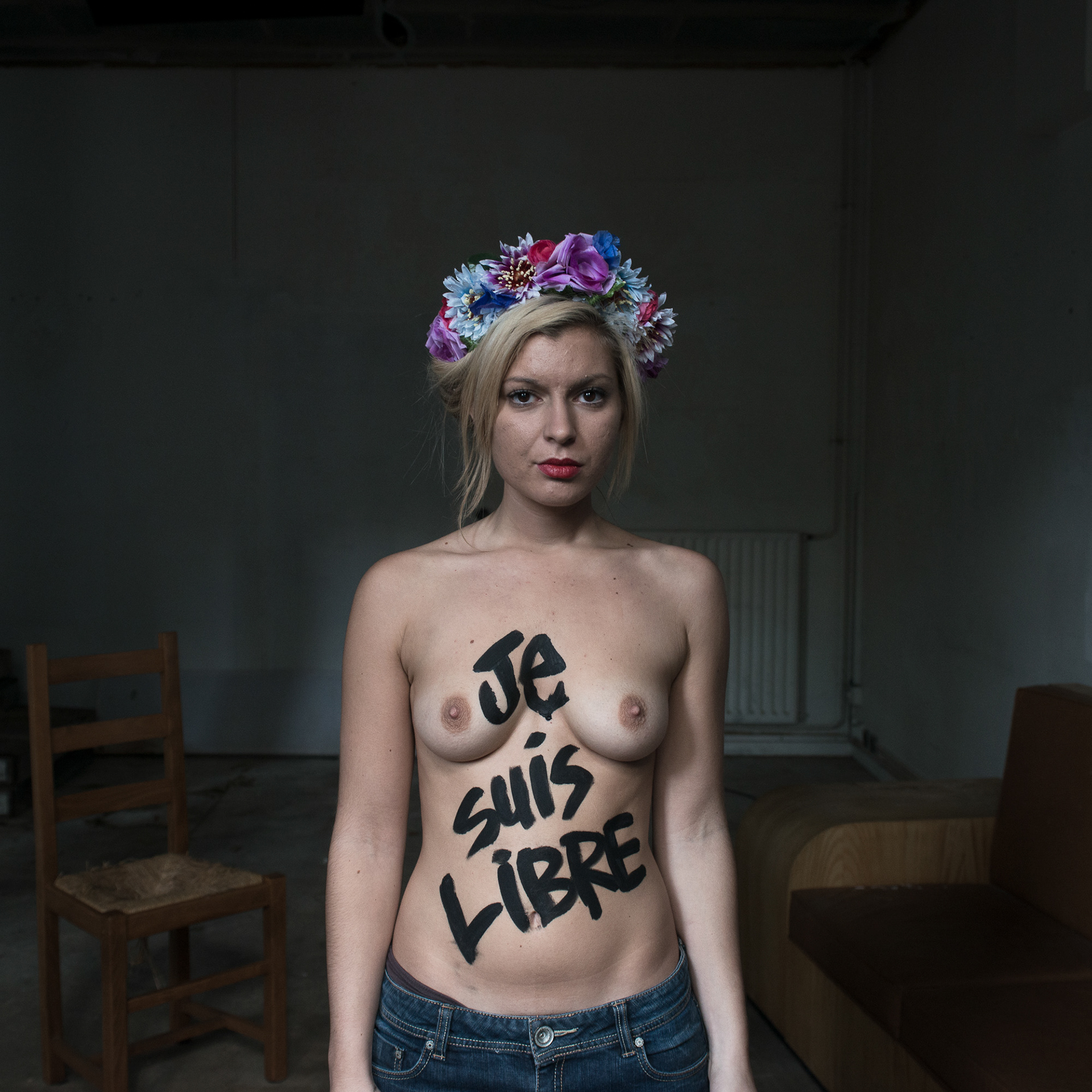 2 novembre 2017
: La série "Mélanie et sa famille" continue de parcourir le monde ! Elle est exposée depuis hier soir et jusqu'au 17 novembre en Albanie à Tirana avec les autres lauréats du Pride Photo Award 2016
From 1-17 November, the Dutch embassy in collaboration with Pride Photo Award and Komiteti Shqiptar i Helsinkit organizes the LGBTI Pride Photo Exhibition, which you can visit for free in Zeta Gallery, Rr. Abdyl Frashëri, 8, Tirana.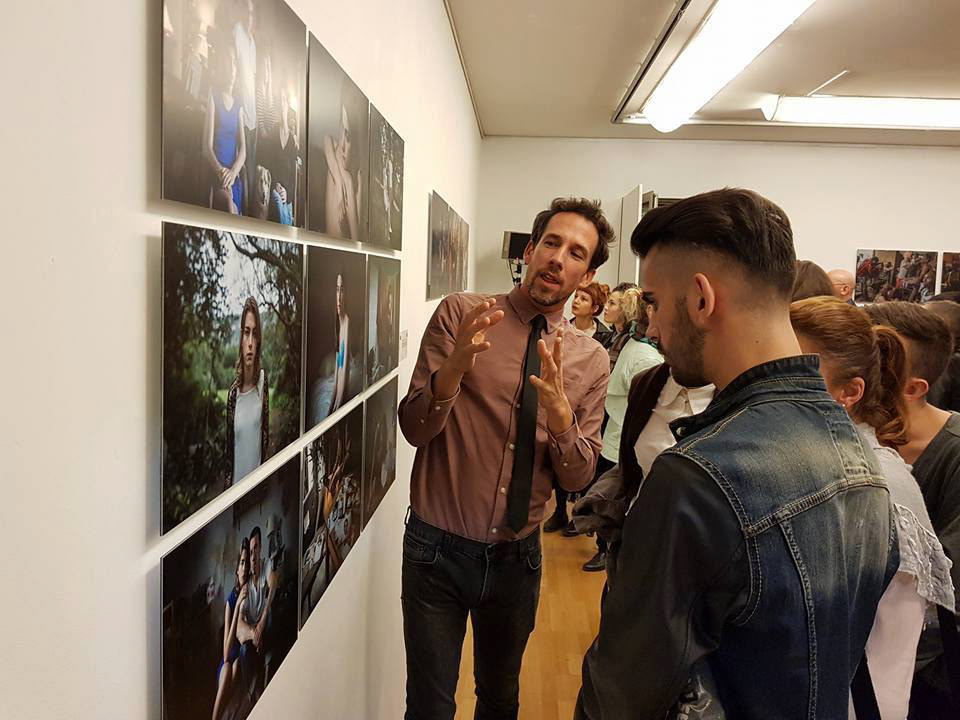 https://www.facebook.com/vincent.gouriou.9/posts/10156094408599113